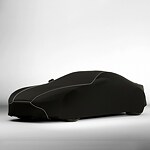 The benefits of car covers are many. At Team Mazda in Caldwell, ID, we love talking about the benefits of covering a vehicle because it helps educate our community on how to protect the value of their vehicles.
One of the significant benefits of using a car cover is protection from the sun. Your car won't have near as much paint fading if you use a cover regularly. You also won't have as much fading on the vehicle's interior because your vehicle is covered.
A car cover will save you a lot of time. Whether it is the time at a car wash, or time wiping off your car when you have an important event or meeting, you won't have to worry as much about how your car looks. Just take off the car cover, and your vehicle is dirt and grime-free! You also won't have bird droppings or debris from the trees in the area.